Get inside my brain and peek behind the scenes into my process for creating Youtube videos!
From planning and organizing my content ideas in Notion all the way to filming and editing, I share my workflow, the equipment I use, and you can grab my free content planning template in my Notion Shared Hub.
I hope this inspires you to set up your own workflow that makes creating content more streamlined, so you can have more fun and be your most creative self!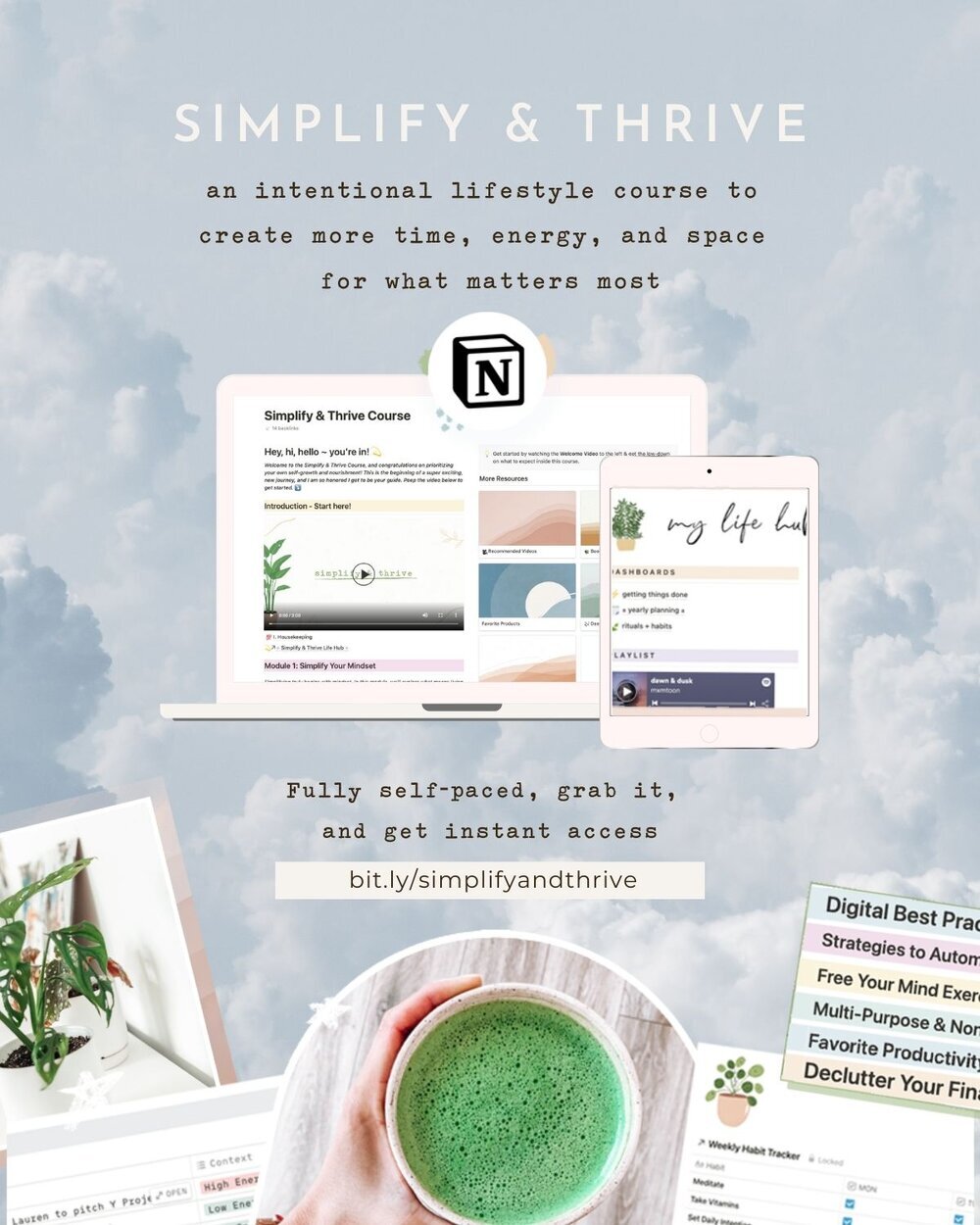 Dive deeper with Simplify & Thrive
Simplify and Thrive is an intentional lifestyle course to create more time, energy, and space for what matters most.
This course is fully self-paced and hosted in Notion with exclusive templates. You'll receive your very own Notion hub personal dashboard chock-full of templates to edit, personalize, and upgrade into your own organized system.
Simplify & Thrive is designed to help you slow down, simplify, and create space to access more joy and fulfillment in your daily life. From the mental, the physical, all the way to the digital - you'll find purposeful productivity tips, tangible tools, and systems that free up your time n' energy.
Spend less time spinning your wheels and more time livin' your most intentional life.
Learn more about the Simplify & Thrive course here!